Phone:
1800 456 7890
Email:
info@ranbron.com
Revenue Cycle Management (RCM) assumes a pivotal position in safeguarding the fiscal robustness and triumph of healthcare establishments. Within an arena teeming with intricate invoicing intricacies, insurance claim entanglements, and intricate remittance procedures, the deft administration of the revenue cycle emerges as an indispensable facet. This article embarks on a profound exploration of revenue cycle management, unearthing its intricate constituents, advantageous attributes, formidable hurdles, optimization methodologies, and prudent factors to weigh when electing a service provider.
The orchestration of Revenue Cycle Management (RCM) lies in the meticulous oversight and coordination of the monetary interactions entwined within the realm of delivering healthcare services to individuals in need. This comprehensive framework encompasses a multitude of essential stages, commencing from patient registration and appointment scheduling, progressing through claims submission, traversing the labyrinth of payment processing, and culminating in the harmonious reconciliation of revenue. A proficient execution of the revenue cycle bestows upon healthcare organizations the power to ensure punctual and precise invoicing, while simultaneously unlocking the potential to maximize revenue acquisition and fine-tune their financial performance.
Key Components of Revenue Cycle Management
Patient Registration and Scheduling
The revenue cycle begins with patient registration and scheduling. Accurate and comprehensive patient information is gathered during this stage, including demographic details, insurance coverage, and contact information. Proper documentation and verification of patient data are crucial for successful claims processing and reimbursement.
Insurance Verification and Eligibility
Once patients are registered, the next step is to verify their insurance coverage and eligibility. This involves checking the validity of insurance policies, determining coverage limits, and identifying any pre-authorization requirements. Accurate insurance verification helps prevent claim denials and ensures proper reimbursement.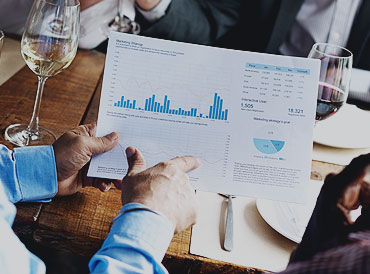 Coding and Documentation
Coding and documentation are critical aspects of revenue cycle management. Healthcare services and procedures need to be accurately coded using standardized code sets such as ICD-10 and CPT. Proper documentation of medical records supports the coding process and provides necessary information for claims submission and compliance with regulatory requirements.
Claims Submission and Processing
After coding and documentation, healthcare organizations submit claims to insurance payers for reimbursement. Clean and error-free claims have a higher likelihood of prompt payment. Claims processing involves verifying claim accuracy, checking for any coding errors or missing information, and submitting claims electronically or via paper as per payer requirements.
Payment Posting and Reconciliation
Once insurance payers process claims, payments are received by healthcare organizations. The payment posting and reconciliation stage involves accurately recording and allocating payments to patient accounts. Reconciliation ensures that payments match the expected reimbursement amounts and identifies any discrepancies that require follow-up.
Denial Management and Appeals
Denial management is a crucial part of revenue cycle management. Despite careful billing and claims submission, denials can occur due to various reasons such as coding errors, lack of medical necessity, or missing documentation. Effective denial management involves identifying the reasons for denials, appealing the denials within the specified timeframe, and ensuring proper documentation and supporting evidence for claim resubmission.
Benefits of Effective Revenue Cycle Management
Improved Financial Performance
Implementing robust revenue cycle management practices can significantly improve the financial performance of healthcare organizations. By optimizing billing processes, reducing claim denials, and accelerating payment cycles, organizations can enhance revenue capture and cash flow, leading to improved profitability and sustainability.
Increased Efficiency and Productivity
Efficient revenue cycle management streamlines administrative tasks, reduces manual intervention, and minimizes redundancies. Automation and technology solutions can be implemented to streamline processes such as eligibility verification, claims submission, and payment posting. This improves efficiency, reduces errors, and allows staff members to focus on more value-added activities, thereby increasing productivity.
Enhanced Patient Satisfaction
Effective revenue cycle management contributes to a positive patient experience. Seamless registration processes, accurate billing, and timely resolution of billing-related inquiries and concerns enhance patient satisfaction. When patients have a clear understanding of their financial responsibilities and experience hassle-free billing processes, it positively impacts their overall perception of the healthcare organization.
Compliance with Regulatory Requirements
The healthcare industry is subject to numerous regulatory guidelines and requirements. Effective revenue cycle management ensures compliance with these regulations, such as the Health Insurance Portability and Accountability Act (HIPAA) and the Affordable Care Act (ACA). By adhering to regulatory requirements, healthcare organizations mitigate risks, avoid penalties, and maintain the trust and confidence of patients and stakeholders.
Challenges in Revenue Cycle Management
Complex Billing and Coding Guidelines
The ever-evolving nature of billing and coding guidelines poses a challenge in revenue cycle management. Keeping up with the latest code updates, payer-specific requirements, and documentation guidelines can be time-consuming and complex. Organizations need to invest in continuous staff training and education to ensure accurate coding and billing practices.
Denials and Claim Rejections
Claim denials and rejections are common challenges faced by healthcare organizations during the revenue cycle. Denials can occur due to various reasons, including coding errors, missing documentation, or lack of medical necessity. It is essential to have a robust denial management process in place to analyze denials, identify trends, implement corrective measures, and appeal denials to maximize reimbursement.
Staffing and Training Issues
Maintaining a skilled and knowledgeable workforce is crucial for effective revenue cycle management. Staff turnover, shortage of experienced coders and billers, and inadequate training can impact the accuracy and efficiency of revenue-related processes. Investing in staff training, offering career development opportunities, and leveraging technology solutions can help address staffing and training challenges.
Technology Integration and Upgrades
Integrating technology solutions into existing revenue cycle management processes can present challenges. Legacy systems, lack of interoperability, and resistance to change can hinder the implementation of new technology. It is important for healthcare organizations to evaluate their technology needs, select appropriate solutions, and ensure smooth integration and ongoing system upgrades.
Strategies for Optimizing Revenue Cycle Management
Streamlining Front-End Processes
Efficient revenue cycle management starts with streamlined front-end processes. This includes optimizing patient registration and scheduling workflows, implementing electronic eligibility verification tools, and capturing accurate and complete patient information. By improving front-end processes, organizations can minimize errors, reduce claim rejections, and accelerate the overall revenue cycle.
Implementing Automation and Technology Solutions
Leveraging automation and technology solutions can significantly enhance revenue cycle management. Electronic health record (EHR) systems, revenue cycle management software, and claims management platforms automate tasks such as coding, claims submission, and payment posting. Intelligent algorithms can help identify potential coding errors, ensure compliance, and streamline revenue-related processes.
Enhancing Staff Training and Education
Investing in continuous staff training and education is crucial for maintaining a competent revenue cycle management team. Regular training sessions on coding updates, documentation requirements, and industry best practices help staff members stay updated and proficient in their roles. Organizations can also encourage staff certifications and provide opportunities for professional development.
Conducting Regular Audits and Performance Reviews
Regular audits and performance reviews play a vital role in optimizing revenue cycle management. Conducting internal audits helps identify process gaps, coding errors, and areas for improvement. Key performance indicators (KPIs) such as days in accounts receivable, clean claim rates, and denial rates can be monitored to assess the effectiveness of revenue cycle management strategies.
Choosing a Revenue Cycle Management Service Provider
Assessing Needs and Requirements
Before selecting a revenue cycle management service provider, healthcare organizations need to assess their specific needs and requirements. This includes evaluating the size of the organization, specialty-specific challenges, and the scope of services required. Understanding the organization's unique needs ensures a tailored and effective partnership with the service provider.
Evaluating Industry Experience and Expertise
When choosing a revenue cycle management service provider, it is important to assess their industry experience and expertise. Look for providers with a proven track record in handling revenue cycle management for healthcare organizations similar to yours. Check for certifications, client testimonials, and case studies that demonstrate their capabilities and success in optimizing revenue cycles.
Reviewing Performance Metrics and Success Rates
Performance metrics and success rates provide valuable insights into a revenue cycle management service provider's effectiveness. Request information on key performance indicators such as clean claim rates, denial rates, and days in accounts receivable for their current clients. A provider with consistently high performance metrics indicates their ability to deliver results.
Considering Cost and Value Proposition
Cost is an important consideration when choosing a revenue cycle management service provider. Assess the provider's pricing structure, fee models, and any additional costs involved. However, cost should not be the sole determining factor. Consider the value proposition offered by the provider, including their expertise, technology solutions, and potential return on investment in terms of improved revenue and financial performance.
Effective revenue cycle management is critical for the financial health and success of healthcare organizations. By optimizing key components such as patient registration, insurance verification, coding, claims processing, payment posting, and denial management, organizations can enhance their financial performance, increase efficiency, and improve patient satisfaction. Despite the challenges faced in revenue cycle management, adopting strategies such as streamlining processes, leveraging technology solutions, investing in staff training, and choosing the right service provider can lead to a more efficient and effective revenue cycle.

Why Choose Us
Completely synergize resource taxing relationships via premier niche markets. Professionally cultivate.

Business Plans
Completely synergize resource taxing relationships via premier niche markets. Professionally cultivate.

Company Growth
Completely synergize resource taxing relationships via premier niche markets. Professionally cultivate.

Get Revenue
Completely synergize resource taxing relationships via premier niche markets. Professionally cultivate.
What is revenue cycle management?
Revenue cycle management refers to the process of managing and tracking the financial transactions involved in providing healthcare services, from patient registration to claims submission and payment processing.
Why is revenue cycle management important in healthcare?
Effective revenue cycle management is crucial for healthcare organizations to ensure timely and accurate billing, maximize revenue capture, and optimize their financial performance.
How can revenue cycle management improve financial performance?
By optimizing billing processes, reducing claim denials, and accelerating payment cycles, revenue cycle management can improve revenue capture, cash flow, and overall profitability.
What are the common challenges in revenue cycle management?
Common challenges in revenue cycle management include complex billing and coding guidelines, denials and claim rejections, staffing and training issues, and technology integration and upgrades.
How can organizations optimize their revenue cycle management?
Organizations can optimize their revenue cycle management by streamlining front-end processes, implementing automation and technology solutions, enhancing staff training and education, and conducting regular audits and performance reviews.