Professional Medical Billing & Coding Company
Are you looking for a reliable and efficient medical billing company in the USA? Look no further than Aspect Billing Solutions. As a trusted industry leader, we specialize in providing top-notch medical billing and coding services to healthcare providers, allowing them to optimize revenue and enhance their financial performance.
At Aspect Billing Solutions, we understand the complexities of medical billing and coding. Our team of highly skilled professionals is well-versed in the latest industry standards and regulations, ensuring accuracy and compliance in all aspects of the billing process. We offer a wide range of services tailored to meet the unique needs of healthcare providers.
Discover how our comprehensive solutions can benefit your practice and ensure a seamless billing process.
more about us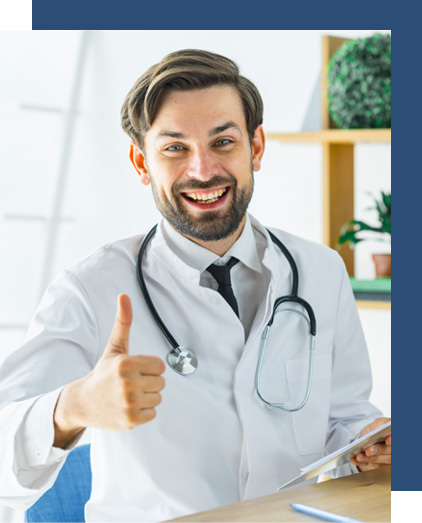 Comprehensive Medical Billing and Coding Services
Dolor in reprehenderit in voluptate velit esse cillum
Why Aspect Billing Solutions?
Proficient medical billing plays a vital role in enabling healthcare providers to promptly obtain reimbursements, optimise revenue cycles, and adhere to dynamic regulatory frameworks.
Nevertheless, handling internal medical billing procedures can present intricate complexities, consume substantial time, and be susceptible to errors. By entrusting medical billing to a specialised service provider, these obstacles can be mitigated, granting healthcare professionals the opportunity to prioritise patient care.
How do I make a appointment?
Simply click on the "Get a Quick Quote" button on the top, or visit our "Contact" page, and you can also fill the form at the bottom to get a quick call back.
How can medical billing services improve revenue cycle management?
Medical billing services can improve revenue cycle management by reducing claim denials, ensuring accurate coding and documentation, submitting claims in a timely manner, following up on unpaid claims, and optimizing reimbursement rates.
Can I still have control over my billing processes if I outsource medical billing services?
Yes, reputable medical billing services providers offer transparency and real-time access to billing data, allowing you to maintain control and visibility over your billing processes while benefiting from the expertise and support of the outsourcing partner.
How long does it take to see the benefits of outsourcing medical billing?
The timeline for experiencing the benefits of outsourcing medical billing services can vary depending on factors such as the complexity of the practice, the transition process, and the efficiency of the billing company. However, many healthcare providers start noticing improvements within a few months of partnering with a professional billing service.
What happens to my existing billing staff if I outsource medical billing services?
When outsourcing medical billing, you may choose to reassign your existing billing staff to other administrative roles within your practice or reduce your workforce accordingly. This decision depends on your specific needs and the agreement with the billing services provider.
August 25, 2023
Everything to Know about Hospice Modifier GW
Hospice care plays a crucial role in providing comfort and support to individuals with terminal illnesses and their families. ...
Read More