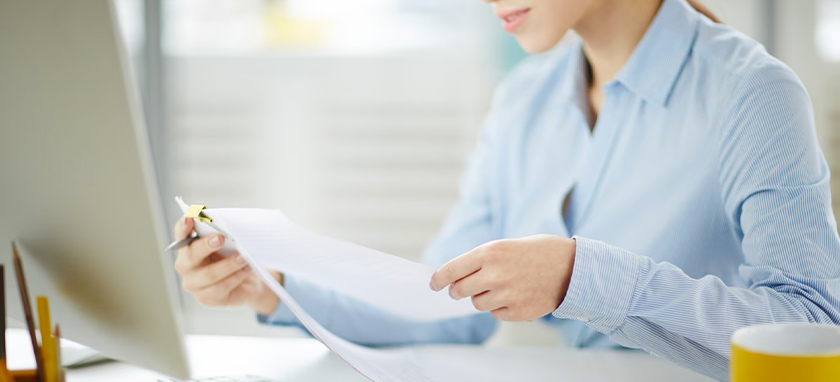 Ensuring Accuracy and Efficiency
In today's complex world, eligibility verification has become an essential process for various industries and organizations. Whether it's healthcare, insurance, or government programs, verifying the eligibility of individuals or entities is crucial to ensure accurate and efficient service delivery. This article explores the significance of eligibility verification, the challenges involved, and the benefits of implementing effective verification systems.
Importance of Eligibility Verification
Eligibility verification plays a pivotal role in multiple sectors. It enables organizations to validate the eligibility of individuals or entities based on specific criteria, such as age, income, residency, or membership status. By confirming eligibility, businesses and institutions can ensure that resources are allocated to those who genuinely qualify, preventing fraud, errors, and unnecessary costs. It establishes trust, promotes fairness, and helps maintain the integrity of various systems.
Common Challenges in Eligibility Verification
While eligibility verification is crucial, it is not without its challenges. Many organizations face issues like incomplete or inaccurate information, disparate data sources, and limited resources for verification processes. Additionally, complex eligibility requirements and changing regulations further complicate the process. These challenges highlight the need for robust verification systems and streamlined workflows.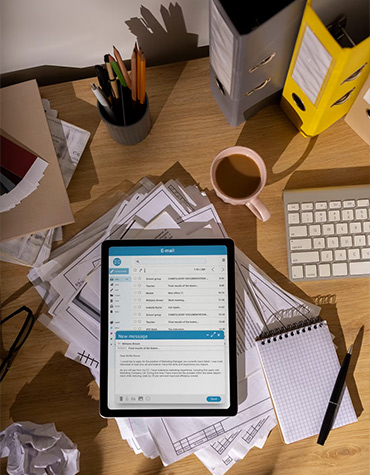 Benefits of Implementing Eligibility Verification Systems
Implementing effective eligibility verification systems brings numerous benefits. Firstly, it improves operational efficiency by reducing manual efforts and automating the verification process. This not only saves time but also minimizes errors and enhances accuracy. Secondly, eligibility verification mitigates the risk of fraud, ensuring that services and benefits reach the intended recipients. Furthermore, it promotes compliance with legal and regulatory requirements, safeguarding organizations from penalties or legal repercussions.
Key Components of an Effective Eligibility Verification Process
To establish a successful eligibility verification process, certain key components should be considered. Firstly, organizations need to define clear eligibility criteria and establish appropriate documentation requirements. Secondly, they should implement reliable and secure data management systems to handle sensitive information. Thirdly, incorporating advanced technologies like artificial intelligence and machine learning can enhance efficiency and accuracy. Lastly, regular audits and quality assurance measures should be in place to monitor the verification process and identify areas for improvement.
Steps to Conduct Eligibility Verification
While the specific steps may vary based on the industry and organization, the general process of conducting eligibility verification involves several key stages. These include gathering relevant information from applicants, validating the provided data through appropriate channels, cross-referencing against reliable databases, and making an eligibility determination. Effective communication with applicants and clear notification of outcomes are also vital to ensure transparency and avoid confusion.
Technologies for Streamlining Eligibility Verification
Advancements in technology have significantly impacted eligibility verification processes. Organizations can leverage automation, data analytics, and machine learning algorithms to streamline their verification workflows. Automated systems can extract and verify data from multiple sources, reducing manual efforts and minimizing errors. Additionally, artificial intelligence can help identify patterns and anomalies, enabling fraud detection and prevention.
Best Practices for Ensuring Accurate Eligibility Verification
To ensure accurate eligibility verification, organizations should adopt best practices. These include maintaining up-to-date eligibility criteria, regularly reviewing and updating verification procedures, and providing adequate training to verification staff. Employing data validation techniques, such as data matching and identity verification, can further enhance accuracy. Collaboration with external partners and data sharing initiatives can also improve the verification process.
Legal and Ethical Considerations in Eligibility Verification
Eligibility verification processes must comply with legal and ethical guidelines. Organizations need to handle sensitive data responsibly, ensuring privacy and confidentiality. Compliance with data protection regulations, such as GDPR or HIPAA, is essential. Ethical considerations involve treating applicants with fairness, avoiding discrimination, and providing recourse mechanisms for disputes or appeals.
The Future of Eligibility Verification
As technology continues to advance, the future of eligibility verification holds promising possibilities. Integration with blockchain technology can enhance data security, immutability, and trust. Machine learning algorithms can evolve to detect sophisticated fraud patterns more effectively. Moreover, interoperability between different systems and data sharing initiatives can streamline the verification process across industries.
Eligibility verification is a critical process for ensuring accurate and efficient service delivery across various industries and organizations. By implementing effective verification systems, businesses and institutions can prevent fraud, minimize errors, and allocate resources to those who genuinely qualify. With advancements in technology and best practices, eligibility verification can become even more accurate, efficient, and secure.
Frequently Asked Questions
Why is eligibility verification important?
Eligibility verification is crucial to allocate resources to qualified individuals, prevent fraud, and maintain system integrity.
How can technology streamline eligibility verification?
Automation, data analytics, and artificial intelligence can streamline workflows, reduce manual efforts, and enhance accuracy.
What are the best practices for accurate eligibility verification?
Best practices include maintaining up-to-date criteria, regular reviews, data validation techniques, and collaboration with external partners.
What are the future possibilities for eligibility verification?
The future holds potential for blockchain integration, advanced fraud detection algorithms, and interoperability between systems to enhance verification processes.