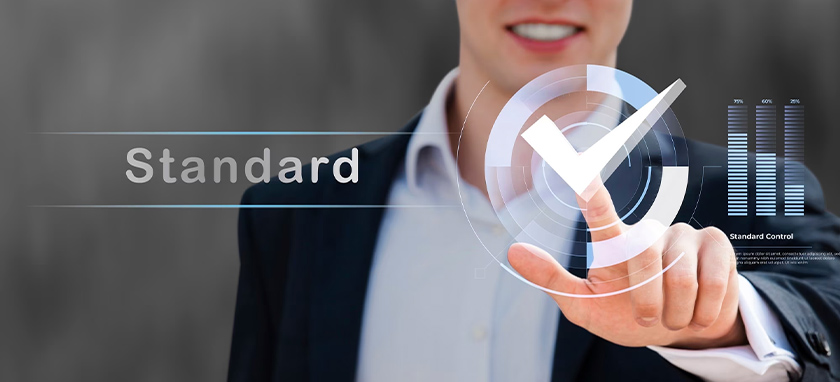 Credentialing Services That Ensure Your Business Growth
Medical billing is very important pillar within the realm of healthcare, ensuring that healthcare providers receive the rightful compensation for their invaluable services rendered to patients. However, preceding the submission of claims to insurance companies, healthcare providers find themselves embarking on a meticulous journey known as credentialing. It is within this realm that credentialing services emerge, assuming a role of paramount importance by imparting a sense of simplification and streamlining to this intricate process. As a result, valuable time and effort are conserved, lending significant relief to the healthcare providers. This article aims to delve into the profound significance of credentialing services within the sphere of medical billing, unveiling the intricacies of the process itself while shedding light on the multitude of benefits they bestow.
What is Credentialing?
Credentialing, in the context of medical billing, refers to the verification process healthcare providers undergo to establish their qualifications, experience, and eligibility to participate in insurance networks. It involves reviewing a provider's professional background, education, licensure, certifications, and other pertinent details.
Importance of Credentialing in Medical Billing
Credentialing is crucial for healthcare providers as it ensures they meet the standards and requirements set by insurance companies. Without proper credentialing, providers may not be eligible to receive reimbursement for their services. It also helps protect patients by ensuring that healthcare providers are qualified and have the necessary credentials to deliver quality care.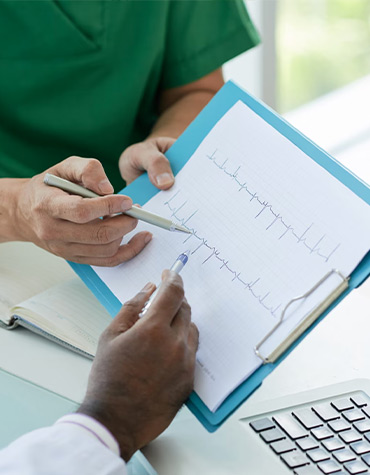 The Process of Credentialing Service
The process of medical billing credentialing involves several steps to establish a provider's eligibility with insurance companies. Here is an overview of the typical process:
Gathering Necessary Documents
The initial step in credentialing involves gathering all the necessary documents required by insurance companies. This may include copies of licenses, certifications, diplomas, malpractice insurance certificates, and relevant identification documents.
Completing Applications
Providers need to complete applications for each insurance company they wish to join. These applications often require detailed information about the provider's education, training, work experience, and references. The applications must be filled accurately and comprehensively to ensure a smooth credentialing process.
Submitting Applications to Insurance Companies
Once the applications are completed, they must be submitted to the respective insurance companies for review. Each insurance company has its own specific requirements and forms to be followed. It is essential to adhere to these requirements to avoid delays or rejections.
Follow-up and Verification
After submission, the insurance companies review the applications and conduct thorough background checks and verifications. This may involve contacting references, verifying credentials with educational institutions, and checking for any disciplinary actions. Follow-up communication with insurance companies is necessary to ensure the process progresses smoothly.
Benefits of Using Credentialing Services
Utilizing credentialing services offers several advantages for healthcare providers, including:
Time and Cost Savings
Credentialing can be a time-consuming and labor-intensive process. Outsourcing credentialing services to experts allows healthcare providers to focus on patient care while saving valuable time and resources.
Improved Accuracy and Efficiency
Credentialing services providers have experience and expertise in navigating the intricacies of the credentialing process. They ensure that all necessary documentation is complete and accurate, minimizing the risk of delays or rejections due to errors.
Compliance with Insurance Requirements
Insurance companies have specific requirements that providers must meet to be eligible for reimbursement. Credentialing services providers are well-versed in these requirements and ensure that providers meet them, reducing the chances of claim denials or delays.
Common Challenges in Medical Billing Credentialing
While credentialing services offer numerous benefits, there are some challenges to be aware of:
Complex and Time-Consuming Process
Credentialing involves numerous steps and requires attention to detail. The process can be overwhelming, especially for providers who are already busy with patient care. Credentialing services help alleviate this burden and streamline the process.
Frequent Changes in Insurance Regulations
Insurance regulations and requirements are subject to frequent changes. Keeping up with these changes and ensuring compliance can be challenging. Credentialing services stay up-to-date with industry changes, ensuring providers remain compliant.
Maintaining Up-to-Date Provider Information
Providers must keep their information up to date with insurance companies. Changes in licensure, certifications, or contact details need to be promptly communicated. Credentialing services assist in maintaining accurate provider information across all insurance networks.
Choosing the Right Credentialing Service Provider
When selecting a credentialing service provider, consider the following factors:
Experience and Expertise
Choose a provider with a proven track record and extensive experience in medical billing credentialing. They should have in-depth knowledge of the process and be familiar with different insurance networks.
Reputation and Client Testimonials
Research the reputation of the credentialing service provider. Look for client testimonials and reviews to ensure they deliver reliable and satisfactory services.
Technology and Automation Capabilities
A reputable credentialing service provider should leverage technology and automation to streamline the credentialing process. This reduces manual errors and ensures efficiency.
Cost and Affordability
Consider the cost of the services provided and ensure they align with your budget. Compare different providers and choose the one that offers a balance of quality and affordability.
Credentialing services play a critical role in simplifying and streamlining the complex process of medical billing credentialing. By outsourcing this task to experts, healthcare providers can save time, reduce administrative burden, and ensure compliance with insurance requirements. The benefits of utilizing credentialing services include time and cost savings, improved accuracy and efficiency, and adherence to insurance regulations. When selecting a credentialing service provider, consider their experience, reputation, technology capabilities, and cost. By choosing the right provider, healthcare providers can streamline their medical billing processes and focus on delivering quality care to patients.
Frequently Asked Questions
What is the average duration for the medical billing credentialing process?
The duration of the medical billing credentialing process can vary depending on several factors, including the number of insurance companies involved, completeness of documentation, and response times from insurance companies. On average, the process can take several weeks to a few months.
Can I handle medical billing credentialing in-house?
Handling medical billing credentialing in-house is possible but can be time-consuming and resource-intensive. It requires expertise in navigating insurance requirements and staying updated with the latest industry changes. Additionally, dedicating staff solely to credentialing can divert attention from patient care. Many healthcare providers choose to outsource credentialing services to experienced professionals who specialize in the process, ensuring efficiency and accuracy.
What happens if my application gets denied?
If your application for medical billing credentialing gets denied, it is essential to identify the reasons behind the denial. It could be due to missing or incomplete documentation, inaccuracies in the application, or failure to meet specific insurance company requirements. Working with a credentialing service provider can help minimize the chances of denials by ensuring that all documentation is complete and accurate. If an application is denied, the provider should review the reasons for denial, rectify any issues, and resubmit the application as required.
Are there any ongoing maintenance requirements for credentialing?
Yes, maintaining credentialing requires ongoing efforts to ensure that provider information remains up to date. This includes renewing licenses, certifications, and malpractice insurance, as well as notifying insurance companies of any changes in contact information, specialties, or practice locations. Credentialing service providers can assist in managing these ongoing maintenance requirements, ensuring that provider information is accurate and up to date across all insurance networks.
How often should I update my provider information?
It is essential to update your provider information promptly whenever changes occur. This includes changes in contact details, practice locations, specialties, or any other relevant information. Timely updates help prevent claim denials or delays in reimbursement. As a best practice, healthcare providers should review and update their provider information at least annually or whenever significant changes occur.