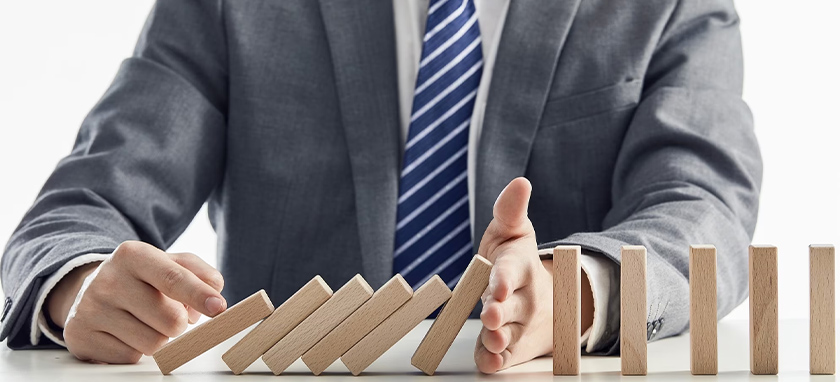 Denial Management Services
Effectively Resolving Healthcare Billing Challenges
In the complex world of healthcare billing and reimbursement, managing denials is a critical aspect of ensuring financial success for healthcare providers. Denials occur when insurance companies reject or partially reimburse claims submitted by healthcare organizations. To tackle this challenge, healthcare providers rely on denial management services that employ strategies and technology to identify, analyze, and resolve denials efficiently. In this article, we will explore the importance of denial management services in healthcare, common challenges faced in denial management, effective strategies, leveraging technology, benefits of outsourcing, and how to choose the right denial management service provider.
Introduction to Denial Management
Denial management is the process of proactively identifying, analyzing, and resolving denials to optimize reimbursement for healthcare services provided. Denials can stem from various factors, such as coding errors, lack of proper documentation, incomplete or inaccurate information, and noncompliance with insurance policies. An effective denial management system helps healthcare providers address these issues, reducing the number of denials and maximizing revenue.
Importance of Credentialing in Medical Billing
The Importance of Denial Management in Healthcare
Denial management plays a crucial role in the financial health of healthcare organizations. Denials can result in significant revenue loss, decreased cash flow, increased administrative costs, and strained relationships with payers. By implementing robust denial management processes, healthcare providers can minimize these negative impacts and ensure accurate and timely reimbursement for the services they deliver.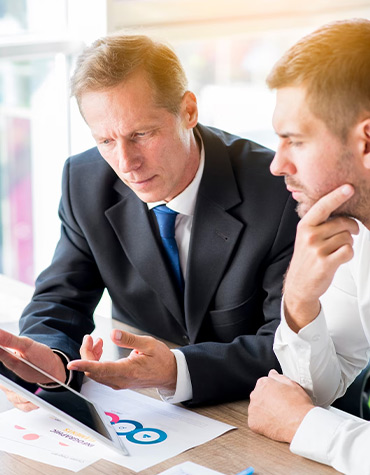 Common Challenges in Denial Management
Denial management presents several challenges that healthcare organizations must overcome to achieve optimal financial outcomes. Some of the common challenges include:
Complex Payer Guidelines: Insurance companies often have complex reimbursement guidelines and policies, making it challenging for healthcare providers to navigate and adhere to them.
Lack of Proper Documentation: Inadequate or incomplete documentation is a frequent cause of claim denials. Healthcare providers must ensure comprehensive and accurate documentation to support their claims.
Coding Errors: Mistakes in coding, such as incorrect diagnosis or procedure codes, can lead to denials. Proper coding practices are essential to minimize the risk of denials and ensure accurate reimbursement.
Inefficient Claims Processing: Manual claims processing can be time-consuming and error-prone, leading to delays and denials. Streamlining the claims process is crucial for effective denial management.
Strategies for Effective Denial Management
To tackle denial management effectively, healthcare providers can employ several strategies:
Conducting Root Cause Analysis
Identifying the root causes of denials is essential for implementing targeted solutions. By analyzing denial patterns and identifying recurring issues, healthcare organizations can address underlying problems and prevent future denials.
Implementing Process Improvements
Streamlining and standardizing billing and coding processes can minimize errors and denials. Establishing clear workflows, providing comprehensive training to staff, and implementing best practices contribute to more efficient denial management.
Enhancing Documentation and Coding Practices
Thorough and accurate documentation is crucial for supporting claims. Improving documentation practices and ensuring proper coding techniques help reduce denials and improve the chances of successful reimbursement.
Leveraging Technology in Denial Management
Technology plays a vital role in streamlining denial management processes. Here are some ways technology can be leveraged:
Automated Claim Scrubbing
Automated claim scrubbing tools help identify errors and inconsistencies before claims are submitted. These tools perform real-time checks, including validation of coding, eligibility, and payer-specific requirements, reducing the likelihood of denials.
Real-time Eligibility Verification
Verifying patient eligibility and benefits in real-time helps prevent denials due to eligibility issues. Integration with insurance databases allows instant access to accurate information, enabling healthcare providers to determine coverage and avoid claim rejections.
Analytics and Reporting Tools
Utilizing analytics and reporting tools provides valuable insights into denial trends, patterns, and root causes. By monitoring key performance indicators, healthcare organizations can make data-driven decisions and implement targeted improvements to minimize denials.
Benefits of Outsourcing Denial Management Services
Outsourcing denial management services to specialized providers offers several advantages:
Expertise and Experience
Denial management service providers have extensive knowledge and experience in handling denials. They stay updated with industry regulations, payer requirements, and best practices, ensuring effective denial resolution and maximizing revenue.
Increased Revenue and Cash Flow
By reducing denials and accelerating the claims resolution process, outsourcing denial management services can significantly increase revenue and improve cash flow for healthcare providers. Timely and accurate reimbursement positively impacts the financial stability of the organization.
Reduced Administrative Burden
Outsourcing denial management allows healthcare providers to focus on their core competencies while leaving the intricate denials process in the hands of experts. This reduces administrative burden, improves operational efficiency, and frees up resources for other critical tasks.
Benefits of Outsourcing Denial Management Services
Selecting the most suitable denial management service provider is crucial for successful outcomes. Consider the following factors when choosing a provider:
Evaluating Industry Experience
Review the provider's experience and expertise in denial management specific to the healthcare industry. Ensure they have a proven track record of successfully resolving denials and improving reimbursement for their clients.
Assessing Technology Capabilities
Verify that the denial management service provider utilizes advanced technology solutions to streamline the denial management process. Robust software systems, automated workflows, and real-time analytics are essential for efficient denial resolution.
Reviewing Client Testimonials
Read testimonials or case studies from existing clients of the denial management service provider. Their feedback can provide valuable insights into the provider's reliability, communication, and success in resolving denials.
Effectively managing denials is crucial for the financial well-being of healthcare providers. By implementing strategies, leveraging technology, and considering outsourcing options, healthcare organizations can optimize reimbursement, minimize denials, and improve their overall financial performance. Choosing the right denial management service provider with expertise, technology capabilities, and a strong track record is vital for achieving successful denial resolution and maximizing revenue.
Frequently Asked Questions
What is a denial management service?
A denial management service helps healthcare providers identify, analyze, and resolve claim denials to optimize reimbursement for services provided.
What are the common causes of claim denials in healthcare?
Claim denials can occur due to various reasons, including coding errors, lack of proper documentation, incomplete or inaccurate information, noncompliance with insurance policies, eligibility issues, and billing or administrative errors.
How can denial management services benefit healthcare providers?
Denial management services offer expertise in navigating complex payer guidelines, improving documentation and coding practices, streamlining claims processing, and leveraging technology solutions. These services can increase revenue, enhance cash flow, reduce administrative burden, and improve overall financial stability for healthcare providers.
What should healthcare providers consider when outsourcing denial management services?
When outsourcing denial management services, providers should evaluate the provider's industry experience, technology capabilities, and track record in successful denial resolution. Client testimonials and case studies can also provide insights into the provider's reliability and effectiveness.