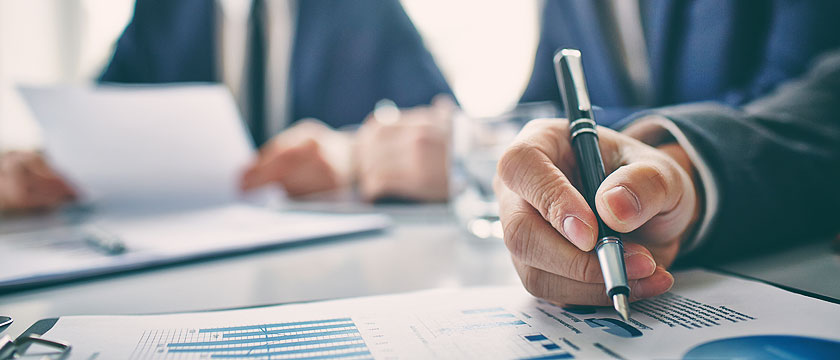 What Are Medical Billing Services?
One of the essential parts of medical billing is Insurance verification. This step can generate more revenue for a medical practice when done correctly. Up-coding in medical billing is another crucial part of the process, and it can result in higher reimbursements. Before signing up for medical billing services, ensure you understand the basic costs of such services. Also, ask about their cancellation policies. If you do not want to continue using their services, you should be able to cancel without penalty.
Insurance Verification is the Most Crucial Part of the Medical Billing Process
A healthcare practice's bottom line depends on accurate and timely claims submission. Verifying patient insurance eligibility is vital, as any mistake in submitting a claim could result in the claim being denied. False charges or denials result in rework and re-submission of the claim. This step is critical, so selecting a provider who understands insurance verification is crucial.
Enrolling the patient in a health plan requires thorough insurance verification. The first step in the billing process is to verify the patient's insurance eligibility. This process helps determine the patient's coverage and financial responsibility. It's also crucial to verify each patient's insurance before scheduling an appointment, which helps both the business and the patient. It also allows providers to estimate the balance owed by patients and gather authorizations for billing.
If you want to maintain a high rate of clean claims and a fast billing cycle, ensure you perform insurance eligibility verification on every patient. Please do so to avoid a long process, resulting in claim denials and bad debts. Performing insurance verification before providing clinical services will reduce the number of claim denials. If you need to be aware of how vital insurance eligibility verification is to the medical billing process, here are five steps to ensure your practice's health records are accurate and up-to-date.
When patients cannot pay their medical bills, it's critical to ensure that they know their insurance coverage and that the correct information is collected. A single transposed number can mean the difference between a clean claim and a claim denial. So, you can't afford to rush the verification process because it can cause problems in the medical billing process and result in a delay in payments.
The insurance verification process involves checking with the patient's insurance provider to ensure that their health plan will cover any services rendered. This step is significant in the medical billing process, as errors can lead to unpaid claims from insurance companies and unexpected patient bills. Proper insurance verification helps reduce debts and ensure patient satisfaction. When completed properly, insurance verification can increase payments and reduce patient debts. It also ensures faster payment and better patient satisfaction.
The first step in the medical billing process is insurance eligibility verification. Physicians and service providers must confirm whether or not the patient's health insurance coverage is valid. Otherwise, claims may need to be processed correctly, leading to denials, delayed payments, and decreased collections and revenues. Consequently, these processes improve overall process efficiency and patient satisfaction. However, it's crucial to ensure that all process steps are consistent and up-to-date.
Up-coding in Medical Billing Results in Higher Reimbursements
Up-coding in medical billing is used to report charges higher in cost and severity than the actual charges. An example is reporting a simple X-ray as a complex one while an assistant is doing the procedure. This practice is illegal, and some hospitals have been caught doing it, but the benefits for the system are impressive and professionally rewarding for healthcare administrators. Here are some common up-coding examples:
Up-coding is a common practice among physicians and healthcare providers, often resulting in a higher payment than the doctor earned. In other words, an up-coded doctor is likely to defraud the government and insurers. A medical billing review is needed to discover whether or not a doctor has engaged in up-coding. Insurance defense attorneys or plaintiff lawyers often request these reviews to support False Claims Act lawsuits.
Up-coding occurs when a healthcare provider submits a claim with an incorrect code to the insurance company. For example, a tech might submit an MRI test that a physician performs, but the code is actually for a test performed by a tech. Sometimes, it is a billing staff mistake or an error that has resulted in a higher reimbursement for the patient. Either way, up-coding can result in claims denials and practice audits.
In medical billing, up-coding assigns more codes to procedures than they perform. This is often the result of miscommunication between the coder and the provider or because the provider has intentionally left out a procedure. The provider should always double-check the codes before submitting a claim or contact the coder before assigning them a code. Using resources like the Internet can also help clarify which codes should be assigned to a particular procedure or service.
Medical up-coding, also known as un-bundling, can result in higher reimbursements. However, this practice is only sometimes ethical or legal. While the practice may seem innocent, it could harm patients and taxpayers. The government relies on people with up-coding and un-bundling knowledge to detect fraudulent practices. In addition, patients can report any illegal practices to the authorities. However, there is no guarantee that up-coding will ever be eliminated.
In some cases, up-coding is an effective way to maximize reimbursements for your services. The latest study by Jimenez, a Harvard Medical School professor, found that doctors are only correctly coding 30% of the time. He urged practices to hire a certified coder to ensure accurate coding. Another way to increase reimbursements is by hiring a billing/coding contractor who can do the job. Moreover, look-up tools can help identify components of a procedure that should be bundled, as well as modifier codes, which help physicians maximize reimbursements for their services.
Pricing Models for Medical Billing Services
Most medical billing services charge a percentage of your monthly collections rather than a flat rate. The percentage varies depending on your practice's size, specialty, volume of claims, and coding complexity. However, some companies charge additional fees, including implementation, setup, or clearinghouse fees. These charges can vary greatly and may only be appropriate for some practices. Make sure you choose a reasonably priced medical billing service before signing an agreement.
One standard pricing model for medical billing services is a percentage of collections. Under this model, you pay the medical billing service a certain amount for each claim or collection period. This may make sense for small and medium-sized businesses because the billing company only gets paid if the provider makes a payment. This pricing model typically ranges from four to ten percent of collections. However, it is essential to note that this pricing model may only be suitable for some medical billing companies.
Another standard pricing model is the hourly rate. This model works for some billing companies. Large practices and hospitals usually employ staff dedicated to only one client, which is a more profitable model. The hourly rate depends on how much work the billing company has to do for that client, and it is often based on past data and future projections. However, it is essential to note that this pricing model has disadvantages and pros. In particular, the risk of not receiving the services you have paid for is high, which means the billing service may cost you more than you initially expected.
Another essential feature is the use of clearinghouses. While most companies partner with a clearinghouse, some bypass them entirely and submit claims directly to payers. When selecting a medical billing service, make sure that you discuss whether they use clearinghouses or not. Ensure that they follow the latest updates of the ICD-10 coding system. Similarly, ensure that they have a deep understanding of reporting solutions.
If you want to use a medical billing service that offers integrated practice management software and a dedicated account manager, Aspect Billing Solutions is an excellent choice. The company offers a comprehensive suite of medical billing tools, including patient portal solutions, e-prescribing, and various other services. But remember that these features are not included in the free trial tiers. For some clients, such a service may be unsuitable.
Pricing models for medical billing services depend on the billing solution you choose. While some companies charge a flat monthly fee for their billing solutions, others offer on-site ones. These on-site billing solutions require an investment in hardware, but they charge little or no monthly maintenance fees. And some of them offer training for in-house staff. This option is often more flexible. While the upfront cost of an on-site billing solution may be higher than a SaaS solution, it may be the better option.